.: Your Instructor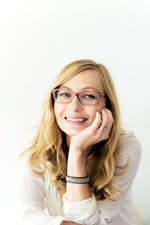 I am a fully qualified psychologist (MSc Psychology) with several years of work experience in various fields of psychology, which I have collected mainly in Berlin and Hong Kong.
I discovered the HypnoBirthing method during my pregnancy and by applying the techniques learned in the course, I had a beautiful birth experience and was able to switch any pain off like a light switch.
In 2009, I founded HypnoBirthing Berlin and became the first certified, HypnoBirthing instructor in Berlin. Since then, I have helped hundreds of couples to experience a beautiful and positive birth and am happy to now offer Hypnobirthing in Innsbruck and Tyrol.
To ensure the quality of my work, I of course participate in numerous training courses. These include further training in hypnosis, training in the Happiest Baby method and a completed training in couples therapy.
I myself am a proud mother of a boy and know how important a positive birth experience is, for oneself and the baby.
I work with passion to give you the knowledge and confidence so that you too can have the birth that you wish for.